The Importance of Preserving Memories
Revive Your Treasured Images With My Expert Touch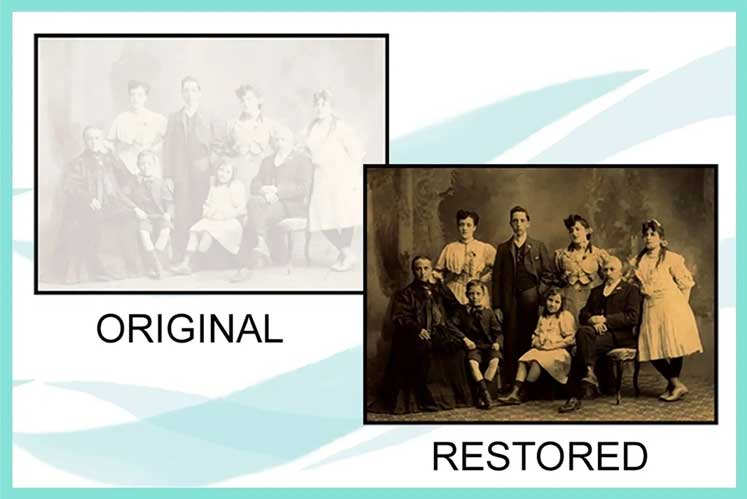 Nationwide Photo Restoration & Enhancement Services
At Alicia Photography, I understand the importance of preserving your cherished memories. With over 40 years of experience in portrait photography, I have honed my skills in restoring and enhancing old photos. My studio is now located in Irwin, Pennsylvania, where I continue to provide the same dedication and quality that has made me a trusted name in the industry.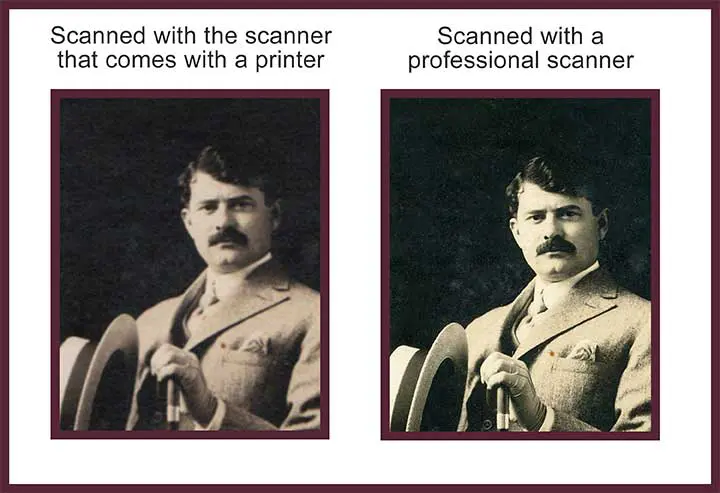 Extensive Photoshop Expertise
My photo restoration process begins with a high-quality scan using professional equipment, ensuring the best possible starting point for my work. I then apply my extensive Photoshop expertise to repair and enhance your damaged images, working only on the scanned copies to preserve your original photographs.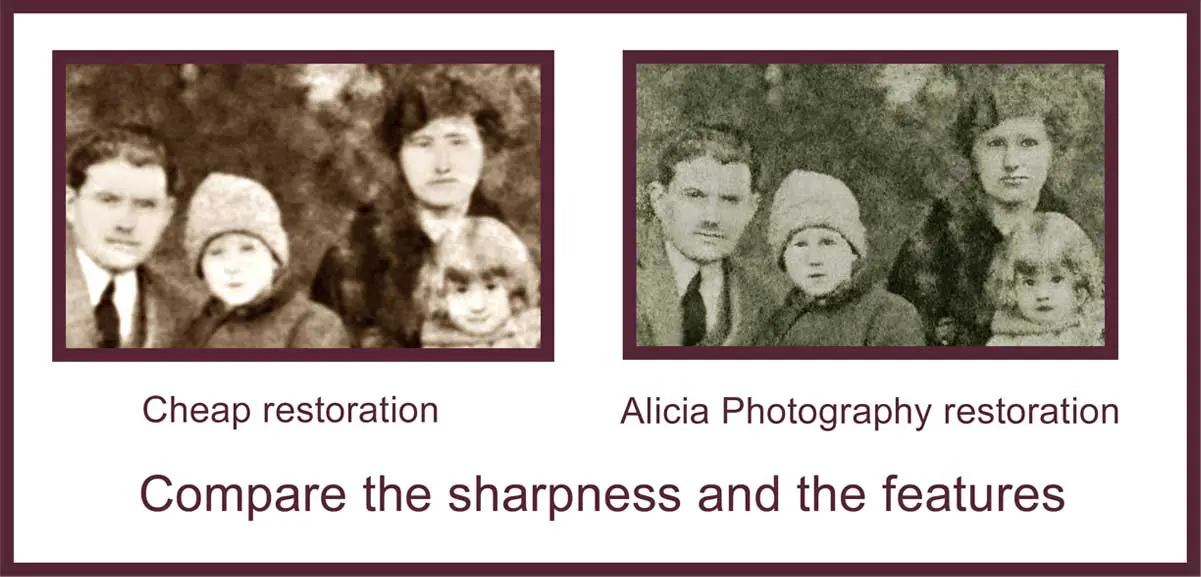 My services include fixing any damage to your images, adding or removing people or objects, and even creating new images from multiple photos. I can restore and enhance prints and electronic images that are faded, dark, blurry, torn, scratched, stained, or missing parts, transforming them into beautiful portraits worthy of display.
Protect the
Legacy of Your Family
Preserving your family history is essential, and I believe that every photograph deserves to be seen and appreciated. My restoration services allow you to share your memories with loved ones in prints of digital format, ensuring they are never lost or forgotten. Trust Alicia Photography with your treasured images and experience the difference my expertise can make.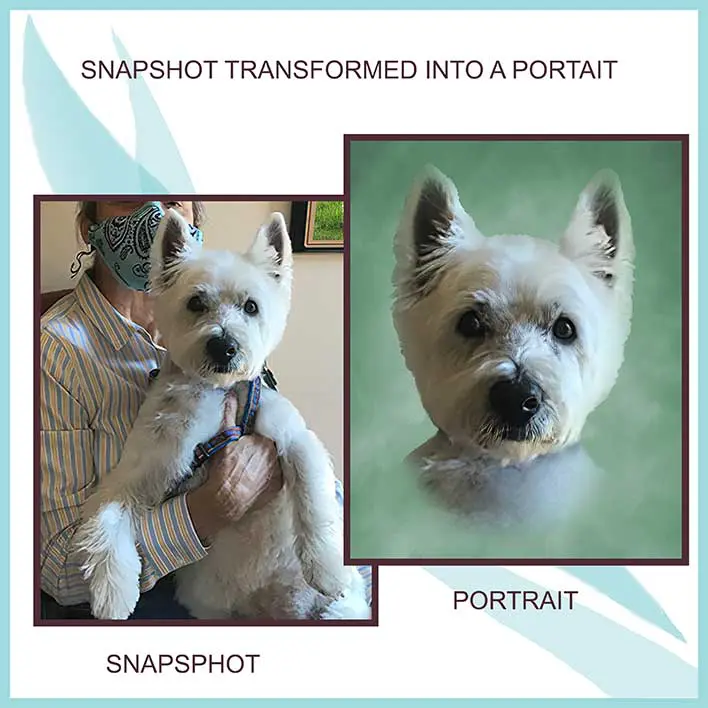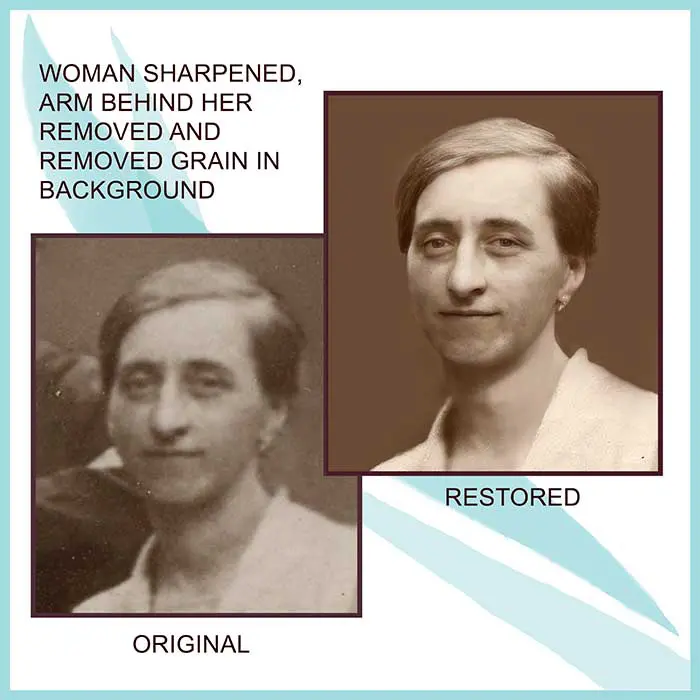 Choosing the right photo restoration service is crucial, as not all providers offer the same level of quality and care. Beware of cheap internet services that may not deliver the results you desire. At Alicia Photography, I take pride in my work and guarantee satisfaction with every restoration project. My base rate for basic photo restoration starts at $95.00, with additional costs depending on the complexity of the work involved. To schedule an appointment and receive an estimate, please contact me at (412) 418-4207.